Be a part
of the team
that embraces
the authentic
you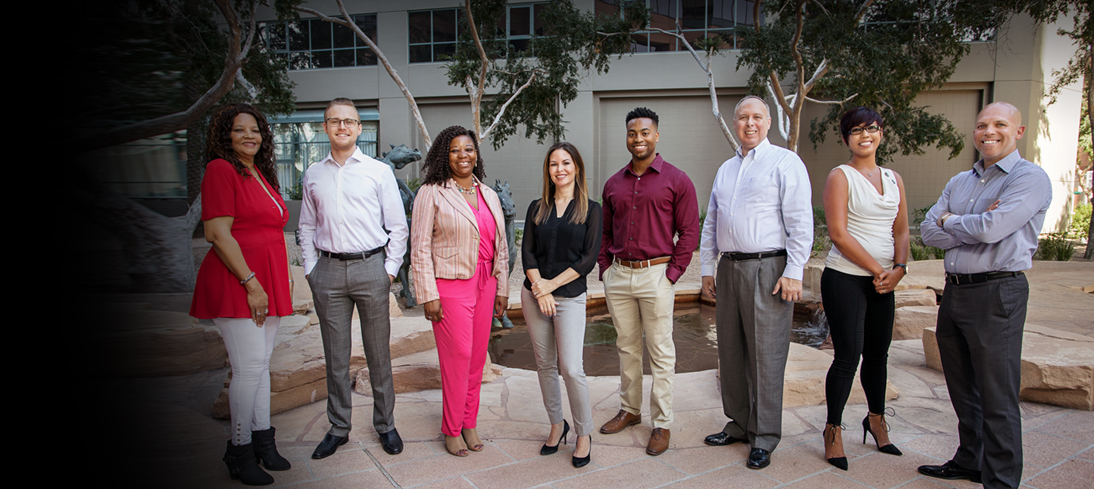 Diversity & Inclusion
At Advisor Group, we believe that leveraging each employee's talents, skills and diverse experience cultivates a workplace where employees can be the most authentic versions of themselves. By including everyone – those with a different race, ethnicity, gender, gender identity, sexual orientation, age, physical ability, social class or religious or political beliefs – we create an environment conducive to innovation. With varying viewpoints and diversity of thought, diverse teams create unique solutions that improve our competitive advantage, and are therefore essential to business success. We are truly better together. We are proud to have a highly diverse and inclusive workforce that is representative of the communities in which we work.
We strive for diversity in every aspect of what we do, and work toward inclusion of every single employee in our various activities and events:
We consider all facets of diversity and inclusion – generations, gender, career maturity, functional representation, race and access – in everything we do.
We ask ourselves with every program and initiative how everyone might participate, benefit or be impacted.
We insure diverse representation in our photo shoots, panels, focus groups, activity committees, outreach, career stories, internship program, recruiting, communications planning and town halls.
We insure that every level of the organization is represented, not just senior leaders, and that our nominations are diverse.
We host annual speed networking events with our executives at each site, based upon performance.
50/50 Balance of men and women

50/50 Balance of Men and Women

50% of Our Executive Leadership Team is Female
"It's clear to me that Advisor Group is focused on fostering an environment of excellence for its employees in which they are challenged to grow professionally by setting both ambitious and attainable goals."
– Marisa, Strategic Marketing Manager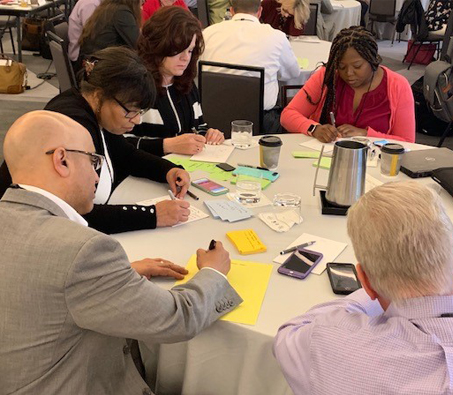 Inspiring Diversity
and Inclusion
Advisor Group posts our career opportunities on diversity-focused job boards to insure we reach a diverse mix of candidates for all of our positions. We are steadfast in encouraging diverse candidates to apply to and be considered for our positions. We know that the best candidates, all with a range of interesting backgrounds, bring innovative ideas to the table.
Celebrating Those
Who Made Their Mark
Advisor Group recognizes and celebrates a number of commemorative and historic initiatives, such as Black History Month (February), International Women's Day (March 8) and Women's History Month (March). We do this through internal events, company-wide communications and blog posts. Our goal is to challenge each other to think "beyond the single story" and question our preconceptions of what others' stories must be.
"As a woman, I was very attracted to Advisor Group by the strong leadership of female executives at the firm. But it went so far beyond that. From the beginning, Advisor Group has focused on helping me grow."
– Shannon, Wealth Management Solutions
Advisor Group has taken the Corporate ParityPledge, sponsored by Parity.org. With women already occupying 50 percent of our executive leadership positions, we are determined to continue growing our workforce diversity. We have committed to interviewing at least one qualified woman candidate for every open position at the vice-president level and above as part of this commitment, and we are committed to gender diversity at all levels in our organization.
Women Forward is our comprehensive initiative to support female advisors and advances the role of women in our industry.
Career Panel Featuring Female Executives: Our recent career panel, featuring three female executives, was open to all employees. It packed the room for two sessions and every facet of diversity participated as our execs gave career advice, answered questions about development at Advisor Group and told their stories of career movement.
Women's Leadership Career Panel: We host educational opportunities for female college students near our main sites to learn from our female executives and discover career paths in wealth management.
W Forum: Our annual event for the women in our network allows them to hear keynote speakers, participate in break-out sessions and workshops, and network with their peers.
W Pulse: A podcast for women, by women, it delivers career insights and best practices from financial professionals and industry leaders, right to your electronic device.
We also host a Women Forward Facebook Group, publish a quarterly newsletter and partner with organizations like The W Source, a networking group for women.
Mentorship Program: Our network's top-producing male and female financial professionals provide real-world guidance and share their expertise with their female mentees.
Board member and former Executive Chairman Valerie Brown has been recognized by the financial services industry and media outlets for her thought leadership on increasing the representation of female financial professionals in the industry.
Valerie Brown on Women Forward